What makes Thanksgiving Happy? from Real Property Management Metro Detroit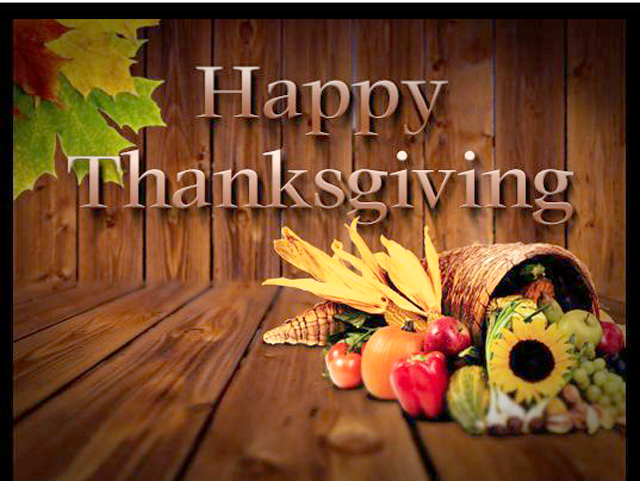 Image Source Via:
http://www.garyharmon.com/wp-content/uploads/2010/11/Happy-Thanksgiving-2010.png
We like to give thanks to all our clients that have been a blessing to be able to work with. Our greatest assets are our relationship with owners and tenants. Here at Real Property Management Metro Detroit we value customer service. We are very thankful our efforts to ensure customer values were rewarded with great relationships which were built over time.
Thanksgiving was prompted by a good harvest.
(In the United States, the modern Thanksgiving holiday tradition is commonly, but not universally, traced to a poorly documented 1621 celebration at Plymouth in present-day Massachusetts. The 1621 Plymouth feast and thanksgiving was prompted by a good harvest. Pilgrims and Puritans who began emigrating from England in the 1620s and 1630s carried the tradition of Days of Fasting and Days of Thanksgiving with them to New England. Several days of Thanksgiving were held in early New England history that have been identified as the "First Thanksgiving", including Pilgrim holidays in Plymouth in 1621 and 1623, and a Puritan holiday in Boston in 1631.[9][10] According to historian Jeremy Bangs, director of the Leiden American Pilgrim Museum, the Pilgrims may have been influenced by watching the annual services of Thanksgiving for the relief of the siege of Leiden in 1574, while they were staying in Leiden.[11] In later years, religious thanksgiving services were declared by civil leaders such as Governor Bradford, who planned a thanksgiving celebration and fast in 1623.[12][13][14] The practice of holding an annual harvest festival did not become a regular affair in New England until the late 1660s.[15] Thanksgiving proclamations were made mostly by church leaders in New England up until 1682, and then by both state and church leaders until after the American Revolution. During the revolutionary period, political influences affected the issuance of Thanksgiving proclamations. Various proclamations were made by royal governors, John Hancock, General George Washington, and the Continental Congress,[16] each giving thanks to God for events favorable to their causes.[17] As President of the United States, George Washington proclaimed the first nation-wide thanksgiving celebration in America marking November 26, 1789, "as a day of public thanksgiving and prayer to be observed by acknowledging with grateful hearts the many and signal favours of Almighty God".[18] In modern times the President of the United States, in addition to issuing a proclamation, will "pardon" a turkey, which spares the bird's life and ensures that it will spend the duration of its life roaming freely on farmland.[19] ) source Wikipedia http://en.wikipedia.org/wiki/Thanksgiving
Current times, not everyone has the same religious beliefs and cultural lifestyle, but it is clearly an American tradition. This is the time for "family" to gather around and celebrate the positive things in life. Regardless of cultural or religious belief, Thanksgiving has been a positive time that is shared by an entire Nation, the great U S of A. We are thankful for freedoms and rights. We are thankful of having a home to own and share our festive holiday with our friends and family. We are even Thankful for businesses that caters to those that do not want to cook, far from home, or just being in their lonesome self. If you do fall under those circumstances, Please check out below for local restaurants that is open on Thanksgiving Day.
Source List of Restaurant is from: About Travel: http://detroit.about.com/od/fooddining/a/diningthanksgiv.htm
Birmingham, Michigan
The Rugby Grille at the Townsend Hotel offers a special, prixe-fixe Thanksgiving menu from 11 AM to 9 PM. Entrée choices include salmon, turkey and braised short ribs. Call (248) 642-5999 for reservations. Entree prices vary from $75 to $85.
Bloomfield Hills
The Moose Preserve offers both its regular menu and a special holiday menu.
Dearborn, Michigan
The Dearborn Inn traditionally has several options for Thanksgiving and will be doing so this year. At this writing, however, the menus have not been posted on their website. The two restaurants at the inn, Edison's and Ten Eyck Tavern, offer different menus to choose from. For reservations call (313) 271-2700 x6209. (Edison's Restaurant Review)
Detroit, Michigan
The Majestic Café usually hosts a Thanksgiving Breakfast Buffet from 7 AM to Noon so that you have a nice, warm place from which to watch the parade. At the time of this writing, it is not listed on their website. The menu items are typically breakfast and the price is $20 an adult/$15 a child.
Harrison Township, Michigan
MacRay Harbor/Harbor Grille Bistro hosts a Thanksgiving dinner from 12-6. Call (586) 468-1900 for reservations.
Gino's Surf Banquet Center offers a buffet, including turkey, roast beef, pasta and chicken strips. Dinner is served from 12 PM until 6 PM. The price is $20.95 an adult/$10.95 a child.
Holly, Michigan
Historic Holly Hotel offers a Thanksgiving Dinner from Noon to 7 PM. It includes four courses. Entree choices include Roasted Peacock Farms Turkey, Braised Pork Shank, Poached Wild Salmon, or Autumn Ratatouille. Cost is $32 an adult/$15 a child (8-12).
Plymouth, Michigan
The Golden Fox and Fox Classic Log Cabin – both offer a Thanksgiving Day Bountiful Brunch. The Golden Fox is setup as a buffet with the following stations: All-American Breakfast, Neptune's Corner, Soup du Jour, Salad Bar Extravaganza, Carving Board, Waffle Bar, Build Your Own Omelet, Sweet Table Extravaganza, and, of course, Old Fashioned Thanksgiving. The Thanksgiving station includes Buttermilk Chicken, Pumpkin Ravioli, Cedar Salmon, Roasted Turkey, Mini Lamb Shepherd's Pie, Bistro Chuck Steak, and Apple stuffed Pork Loin. It costs $34.95 an adult/$13.95 a child. Meanwhile, Fox Classic Log Cabin includes a carving board with both turkey and ham, as well as Roasted Pork Loin and Braised Beef Tips entrees. The buffet costs $26.95 an adult/$11.95 a child. Hours are 11 AM to 5 PM. Call for reservations: (734) 453-7272.
Rochester, Michigan
The Brookshire Restaurant at the Royal Park Hotel is serving a buffet Thanksgiving Dinner from Noon to 4 PM with a salad display, seafood station, pasta station, carving station and dessert station. Prices are $58 an adult/$30 a child. Call for reservations: (248) 453-8732.
St. Clair Shores, Michigan
Waves: A Chill and Grill Restaurant is hosting a Thanksgiving Buffet from Noon to 7 PM. Buffet entrees include Herb-Roasted Turkey, Chicken Breast with Marsala Wine, Garlic Roasted Salmon, Five Cheese Macaroni and Cheese, Shrimp & Crab Alfredo, and Prime Rib. Cost is $22.95 an adult/$8.95 a child (5-10). Call for reservations at (586) 773-3840.
Sterling Heights, Michigan
Aspen on Hall hosts a Thanksgiving Grand Buffet from noon to 6 PM. the cost is $19.99 an adult/$9.99 a child. The buffet includes Roast Turkey, Honey Glazed Ham, Aspen Chicken, Meatballs and Gravy, and Kielbasa and Sauerkraut. Call (586) 226-8838 for reservations.
Troy, Michigan
The Capital Grille is taking reservations for Thanksgiving Dinner.
Warren, Michigan
Juliano's Restaurant hosts a Thanksgiving Buffet from 1 PM to 6 PM with turkey, ham, Swedish meatballs, and kielbasa and kraut. The cost is $16.99. A children's menu is available.
Wyandotte, Michigan
Portofino Italian Restaurant traditionally offers a Thanksgiving Buffet. (Portofino Restaurant Review)
We are pledged to the letter and spirit of U.S. policy for the achievement of equal housing opportunity throughout the Nation. See Equal Housing Opportunity Statement for more information.